THE #1 CANINE DOG TRAINING IN INDIANA
Lee's Dog Training is the #1 rated canine dog training Indiana has–period. Lee Seibold, the owner of Lee's Dog Training, is a certified master handler who trained directly under some of the best trainers around the world. He has quickly risen above his peers in part by taking on the most difficult dogs who have failed with other trainers and by helping them to become obedient, lovable, members of the family.
Lee received awards in 2015 and 2016 for offering the most successful canine dog training schools in Indianapolis Indiana.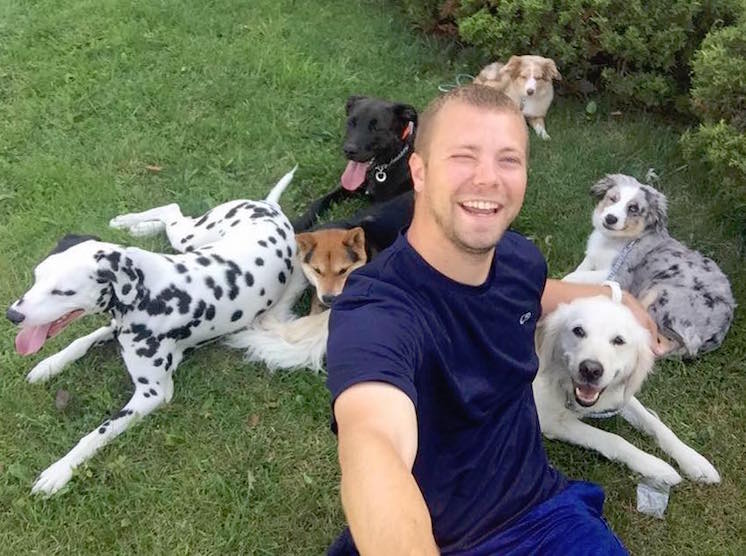 WHAT MAKES US THE BEST DOG TRAINING IN INDIANA?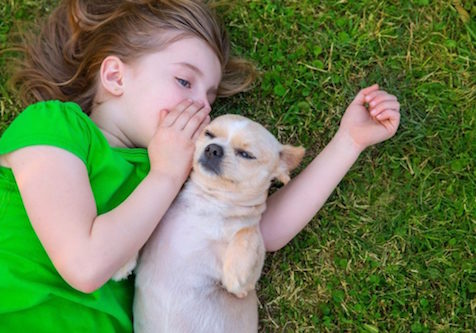 Lee didn't start out as a dog trainer. He was simply an owner of a beautiful little Dalmatian puppy. The first few months were great, but over time Lee's dog started showing signs of severe aggression. That aggression turned into barking, digging, bolting, jumping, and more. Remy, the Dalmatian, even pulled Lee's wife into a tree while attempting to chase a squirrel. This behavior worried Lee and his wife. Both were expecting their first baby. The absolute tipping point occurred when Remy bolted out the door and nearly mauled an unsuspecting little boy.
Out of desperation, Lee turned to local dog trainers and dog behaviorists. They virtually all explained to Lee that there was no hope in fixing his Dalmatian. They simply blamed the breed. These "experts" were quick to label Lee's Dalmatian as an aggressive dog breed, similar to other mislabeled aggressive dog breeds, like American Pit Bull Terriers, Bull Mastiff, Rottweilers, German Shepherds, Husky, Chow Chows, Akitas, and Doberman Pinschers.
All of the local dog trainers and dog behaviorist gurus nearby were completely wrong. Lee was determined to transform his aggressive dog into a lovable member of the family by seeking out internationally known dog trainers outside of the country. He even boarded a plane to personally work under their direction where he was paid for his assistance. Then he took that training and adapted it into something even more special. He discovered a way to promote significant results with aggressive dogs who have failed with other trainers. Lee's Dog Training isn't your average puppy bootcamp. It's unlike anything you'll find in Indiana, or perhaps the world. Lee is truly life changing.
CANINE OBEDIENCE TRAINING & PUPPY TRAINING
Lee's Dog Training is in the business of giving your dog the highest quality of life possible! Our canine obedience training takes place over 10 days at our canine training school in Anderson. We accept any breed, with any problem, and at any age. We also provide puppy training designed to leave you with a well behaved, transformed, companion. You'll soon have a canine that you can trust and include in your life. There's no tricks. No gimmicks or useless drills. We don't even use fancy treats or biscuits. And the most rewarding part of it all is that you will have confidence because you'll be in complete control of your canine. Lee's results last a lifetime!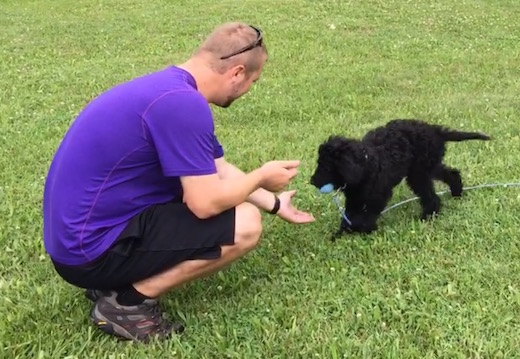 LEE SPECIALIZES IN AGGRESSIVE DOG TRAINING
Lee is the best aggressive dog trainer in the Indianapolis, Indiana, area. His program is designed to expose and eliminate everything you dislike about your dog's behavior. This includes common behavioral issues, obedience issues, and even extreme aggression! He has taken dogs who fight regularly in bloody battles and turned them into loving and enjoyable members of the family. Lee uses a more freedom, praise, and love as rewards for good behavior. He uses safe and harmless levels of discipline depending on the personality of each dog. He has never once injured a dog. He's actually a very loving, fair, and understanding leader to dogs and people.
WARNING: This video may be too scary for younger viewers.
CUSTOMIZED SERVICE DOG TRAINING & THERAPY DOGS
A service dog is a pet who is groomed to assist a person with a disability to live a more independent life. Often, service dogs are trained to do specialized tasks beyond the original scope of the Lee's Dog Training. This service isn't widely needed or requested, but we are qualified to transform your K9 to do tasks that would help you or a family member. Service dog training takes more time, and more personalize attention to perform very specific tasked requested by the client, so we can provide a tailored training session to accomplish the goals you have for your pup. Please feel free to contact us for more information.
A therapy dog is not a service animal. Instead, they are dogs who are trained to provide comfort and affection to a family member who is in need of a constant loving presence in their lives. Lee was the lead dog trainer for one of the countries most respected non-profits who provided therapy dogs to wounded veterans. Our training is designed specifically to turn man's best friend into unconditional loving bundles of joy. If you are looking to have your dog trained with the goal of becoming a therapy dog, then please contact us to learn how we can help.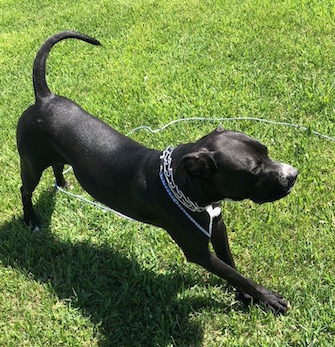 What Customers Are Saying About Lee's Dog Training

I'm from northern Indiana about 2 hours away from Lee and heard about him and his training and watched some of his videos and rather than going to a trainer here locally I took my 7 month old German Shepard that was an absolute wild dog that would not listen to me and would do what she wanted and after 2 weeks with Lee she came back a completely different dog that listens on command and can still be her cheerful self when it comes to play time so without a doubt I would highly recommend contacting Lee and getting ur dream dog in the works and enjoy a lifetime of a well behaved dog.
Zach Stell
I have a two year old pointer mix who was adopted from a shelter. For the first few months she was the boss. She would terrorize our neighbors, chase other dogs, destroy our screens on our windows, and drag me to the ground on walks. I was lost and had no idea what to do until I found Lee on Facebook. After just two weeks with him my little girl was a completely different dog! Walks are actually enjoyable now! Lee knew exactly how to solve all of her behavioral Issues. If you have a problem dog or a dog that just needs to learn to listen do not hesitate to call there is no one better!
Alexandria Livers
Looking to Find Lee's Dog Training Nearby?
We Serve Indianapolis, Anderson, Pendleton, and Surrounding Area
Our dog training facility is located in the city of Anderson, Indiana. On some GPS devices our address comes up in the city of Pendleton, Indiana.
Due to the overwhelming popularity of our program, our clients keep coming from every direction. We've had clients come from over 3 hours away, and some regularly come from across state lines.
These are the most common cities many of our clients come from: Carmel, Zionsville, Westfield, Indianapolis, Fishers, Geist, Noblesville, Avon, Brownsburg, Greenwood, Muncie, New Castle, and Richmond.
DOG SAFETY: Safety is one of our top priorities. We encourage you to abide by all Indiana state and local regulations regarding your puppy. This includes, and is not limited to, keeping your puppy on a leash while in public for the safety of others, your pet, and yourself.
leesdogtraining@gmail.com
(317) 721-4166
1239 West 550 South
Anderson, IN 46013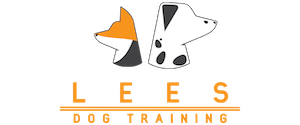 Lee's Dog Training © 2018 - Follow your local leash-laws in regards to using off-leash training | Privacy Policy