Lee's Dog Training has one of the largest collections of dog training transformation videos in the state of Indiana. We believe that other trainers don't have quite as many videos simply because they are not able to achieve the same level of success with dogs. Lee regularly accepts dogs who have failed with other trainers. Lee's method's work. While the rest of the industry continues to use out-dated training techniques, like using treats as a reward, Lee has developed more effective ways to obtain results that will last a life time.
HELPING RANDOM FAMILIES WITH PUPPY TRAINING
In this video, Lee Seibold offers to help random families with basic puppy training techniques to make their lives easier. This footage was taken along Monon Trail where he finds a very willing couple struggling to control their French Bulldog Daisy. After a few brief instructions, Lee is able to immediately transform their puppy! Lee typically gets results in significantly less time than other trainers partially due to his understanding of the puppy's behavior and thought process.
WINSTON'S BEFORE & AFTER DOG TRAINING
This is little Winston. He would make dog walks unbearable for his owner. His normal path would include multiple neighborhood dogs and children playing, and this caused him to bark uncontrollably followed by endless pulling and tugging. These cases are very common with most of the puppies that come to our facility. Watch this video to see Winston's before and after transformation.
LEE'S DOG TRAINING GIVES YOU PEACE OF MIND
Lee's dog training puts you in total control of your puppy. We give you the steps and the tools to continue training beyond the facility from  the comforts of home…in your own environment. Your dog will continue to follow your guidance and respond to your every command. There will be no need for electric fences, or fear of your dog being a threat to others. In this video, Lee demonstrates how an obedient dog can give you the much desired peace of mind you seek when taking your dog out in public.
K9 TRAINING IN PUBLIC PLACES
Other K9 trainers in the area use treats as an incentive. It isn't until you're in public, without any treats, that you start to see how other training starts to unravel and fall apart. In this video, Lee takes one of his formally aggressive students out to a park surrounded by strangers and other K9's. You can see how little Maggie keeps a watchful eye on Lee. You can see how she keeps to Lee's side at all times and even needs to be commanded to leave his side. Again, this is how peaceful it can be taking your puppy out in public.
DOG TRAINING MAKES DAILY LIFE EASIER
Dog training makes life easier for your pup, and especially their owners–you. This videos demonstrates the day and the life of having a well behaved puppy. Imagine being able to get your dog into your car or truck with ease to go to the park. Imagine what it would be like to have your dog ready and willing to be washed. There would be no need to worry when your back is turned Even making breakfast can be less of a chore as the aroma of food fills the air. This video will give you sample of what life could be like.
More Customer Testimonials

I had Lee come help me with my 160lb German Shepherd puppy. He was not neutered yet so he had some testosterone in him. Lee was very professional and discussed his approach. With our okay's he took Bear and in less than 15 seconds Bear was a different dog. I couldn't believe it! I recommend him to anyone with a big dog.
[Feb 21, 2017 – ThumbTack.com] Brian N.
Lee is an amazing trainer. His passion is obvious and he loves to help his clients learn how to do the at home training. My wife and I sent both of our dogs to Lee and they are perfect for dogs. People compliment us constantly on how well behaved they are.
[Sept 9, 2018 – Google.com] Kristofer E.
leesdogtraining@gmail.com
(317) 721-4166
1239 West 550 South
Anderson, IN 46013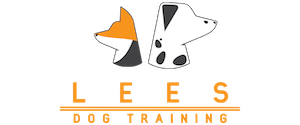 Lee's Dog Training © 2018 - Follow your local leash-laws in regards to using off-leash training | Privacy Policy