Boot camp provides training for both you and your dog!
DROP OFF.
Drop your dog off with Dogtor Lee per your reservation.
STUDY UP.
Study Dogtor Lee's videos on the Kajabi app.
(iOS and Android)
TRAIN.
Hands-on training with Dogtor Lee at pick-up.
Dogtor Lee teaches you how to achieve and maintain off-leash control as well as completely remove all bad behavior over time. The secret to success likes in the combination of Dogtor Lee's online courses, your dogs individual training with Dogtor Lee, and your own personal hands-on training with Dogtor Lee. Just 3-6 months after training, you could have dogs just as good as Dogtor Lee's!
Dogtor Lee lives between Indianapolis and Fort Wayne. He does all of his training at his custom facility on his property in Warren, IN. Even though dog owners come from all over the country for Dogtor Lee's help, he most often helps dog owners in the Indianapolis and Fort Wayne areas!
WILL MY DOG LISTEN TO ME AFTER TRAINING?
Training the dog is great, but it's only half the battle. You have a lot to learn as well. And yes, they will start to listen to you almost immediately! However, you may not have complete trust for a few months. That only happens when you successfully apply Dogtor Lee's techniques properly. But rest assured, you can get there!
Your dog will learn all of the commands necessary to seamlessly integrate into your life. This includes commands like sit, down, stay, come, heel, no, off, relax, quiet, bed, place, wait, back, and more! Your dog will also learn general behavior expectations such as, no jumping, no barking, no whining, no digging, no chewing, no nipping, and more! Not only that, but the end goal is to get to the point where you no longer need any training materials to control your dog, all you'll need is your voice and visual signals! Dogtor Lee wants you to be able to enjoy including your dog in your life. Otherwise, what's the point?
Contact Lee or book online to reserve your training dates!
leesdogtraining@gmail.com
Indianapolis, Fort Wayne, and Beyond!
(260) 238-8675
6737 S 300 E
Warren, Indiana 46792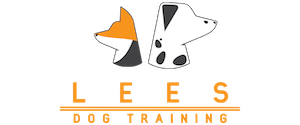 Lee's Dog Training © 2019 - Follow your local leash-laws in regards to using off-leash training. | Privacy Policy