Boot camp provides training for both you and your dog!
DROP OFF.
Your dog will stay with Dogtor Lee's custom facility for a week.
STUDY UP.
Study Dogtor Lee's 10+ hours of videos on the Kajabi app.
TRAIN.
Spend up to 3 hours learning with Lee at pick-up!
It should be noted that teaching a dog something new doesn't take very long! All dogs are so smart that within about ten attempts, your dog already understands a new skill. The key is learning how to enforce your command if the dog doesn't want to comply. Lee will humble your dog and help them become more willing to comply to commands that they already know, as well as teach them the basics they may not. Sit, Down, Stay, Come, Heel, Back, Bed, No, and many more! You will also learn how to correct behavior problems such as jumping, bolting, chewing, biting, barking, growling, and more! Lee will show you how to gain respect from your dog so that they listen even when they would rather not. The end goal of training is to get to the point where you no longer need any training materials to control your dog, all you'll need is your voice and visual signals! No treats!
Dogtor Lee teaches you how to achieve and maintain off-leash control as well as completely remove all bad behavior over time. The secret to success likes in the combination of Dogtor Lee's online courses, your dogs individual training with Dogtor Lee, and your own personal hands-on training with Dogtor Lee at drop-off and pick-up. Just 3-6 months after training, you could have dogs just as good as Dogtor Lee's!
Lee often has dogs under control within minutes of working with them. Many clients often comment on how easy he makes it look! However, it can be quite difficult for the novice pet owner. Dog training isn't so much about time as it is about respect. If a dog believes you're capable and willing of following through with what you say, they will listen to you almost immediately. 7 Days is generally more than enough time for Lee to humble your dog and teach them everything they need to know. However, if Lee feels like your dog would greatly benefit from more time… he will contact you immediately to discuss options. Lee often keeps dogs longer at no additional charge if he feels they would greatly benefit from more time.
*It's also important to note that even if our dog isn't PERFECT after training (and many are!)… This is where Lee will teach you how to properly show your dog you are capable and willing to enforce your rules even if they don't want to listen.
WILL MY DOG LISTEN TO ME AFTER TRAINING?
Training the dog is great, but it's only half the battle. You have a lot to learn as well. And yes, they will often start to listen to you almost immediately! However, you may not have complete trust for a few months. That only happens when you successfully apply Dogtor Lee's techniques properly. But rest assured, you can and will get there!
Lee has gone to great lengths to make sure that your dog feels at home during training! Custom made heated and air conditioned luxury kennels, a cozy lobby, a large indoor arena for training, and a spacious outdoor area for those sunny days! Lee's facillity wasn't repurposed for dogs, it was designed and built specifically for the best dog training experience money can buy!
What do I need to bring for boot camp?
You only need to bring your dog! Food is also a good option, but not required. Due to liability reasons, do not bring bedding/toys. Lee will provide you with training materials that you need. If special equipment is required, Lee will contact you.
Contact Lee or book online to reserve your training dates!
Indianapolis, Fort Wayne, and Beyond!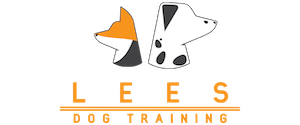 Lee's Dog Training © 2022 - Follow your local leash-laws in regards to using off-leash training. | Privacy Policy