Lee is an amazingly confident aggressive dog trainer. Most trainers shy away from putting their lives in harms way, yet Lee wants to help make homes and neighborhoods safe from dogs that simply don't know better. As Lee describes it, he has never been in harms way. He takes extreme precautions to ensure the dog is completely trustworthy. Lee has never been bitten, nor has he had clients or dogs get bitten.
THE AGGRESSIVE DOG TRAINER MEETS BESSIE AND GRISSOM
In this video you will see the before and after transformation of two aggressive dogs, Bessie and Grissom. Lee is able to consistently achieve amazing results and raving fans throughout Indiana and beyond state lines. This is why clients regularly travel great distances to seek his unparalleled skill set. His positive reviews throughout the web combined, including Google, Yelp, Bark, and ThumbTack to name a few, make Lee the most praised and successful trainer in Indiana. Most of these reviews come from owners with previous aggressive dogs (like in this video). We hope you enjoy!
RIKKA BEFORE AND AFTER LEE'S DOG TRAINING
In this video you will meet a young pup by the name of Rikka. Rikka expressed very aggressive behavior towards anything and everyone in her path, including the safety of the baby in the house. This made daily life difficult for her owners. The owners, desperate to find a solution, learned about Lee and immediately sought out his help. This shows Rikka's aggressive behavior towards Lee upon arrival, and towards the baby in the home. You will then see Rikka after training. Take notice of the how cute and lovable she had become after Lee's extraordinary guidance.
BE A LEADER TO YOUR AGGRESSIVE DOG
Aggressive dogs are aggressive because they have a natural tendency to be a leader, and to express their dominance. This negative behavior can be changed with proper training. Lee likes to give dogs more freedom, and specialized attention which leads to a better quality of life. You'll discover that once you gain control of your canine, then your life will also be easier. If you're serious about your canine's wellbeing, then watch this video. The video details the dog's behavior and point of view, and then it describes the methodology behind Lee's Dog Training. Get ready to totally transform your dog's life!
Aggressive dogs are Lee's speciality. Having an aggressive dog of his own put him on a life long journey to training dogs. The home should be a peaceful refuge from the outside world. If your peaceful refuge is being interrupted by your dog's threatening behavior, and if your dog poses a risk to your family or neighborhood, then you should contact Lee's Dog Training immediately. Lee transforms deadly dogs into furry bundles of joy!
More Awesome Client Reviews

I would 100 percent recommend going through Lee no matter what kind of training you are looking to do! I have a German shepherd(he was around a year when I started training, but no matter the age Lee can help) who had very bad aggression issues to the point I was almost scared to take him outside ! He would nip at or bark at anyone/thing that came near or was even just nearby us! I tried a trainer or two before Lee and they were too afraid to train my dog! But Lee was so understanding and helpful, he specializes training depending on the dog. He does an amazing job, my dog showed so much improvement even after the first few lessons! I am beyond happy at how much better my dog has become ! Also, he can be OFF leash now and listens to commands!! Don't go anywhere else, Lee's training is the only thing that worked and he explains it in a way that makes so much sense !! Thanks so much to Lee helping me and my dog's life style now !! (: you won't regret training through him, don't waste your time anywhere else!!!
[Sept 15,2017 – Google.com] Sarah Tejchma
Look no further! Lee is the trainer for you if you want a dog that listens to you, walks off lease and is well behaved. Although our dog is only 20lbs., she was ruling the house and getting more aggressive by the week! She was jumping on people and furniture, running along the fence barking at anything that moved and ignoring any command given. She thought she was the boss and annoyed everyone! I was at a point that something had to be done so I started researching training programs and I was intrigued with Lee's techniques and approach. I had already gone through treat based training with Mollie to discover that if I didn't have treats with me at all times or it was not a treat to her liking at the time, I was ignored! Mollie spent two weeks with Lee and I saw immediate results when I picked her up. She was more relaxed and was actually laying down ignoring the dogs and people walking by on the sidewalk. Lee spent the time needed to educate me with his techniques and when followed they work!
[Sept 11,2016 – Google.com] Kathy Zabonick
leesdogtraining@gmail.com
(317) 721-4166
1239 West 550 South
Anderson, IN 46013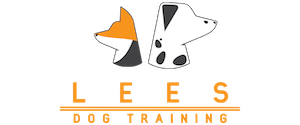 Lee's Dog Training © 2018 - Follow your local leash-laws in regards to using off-leash training | Privacy Policy