Service dog training requires a very specific skill set. It goes beyond regular training because the owner lets Lee know what daily chores and/or tasks they wish for their dog to perform.This require more time and more special attention. Not every dog trainer in the Indianapolis area is qualified to prepare a dog to become service animal. Lee's Dog Training offers to specialty service to help family member become more independent. If your goal is to turn your puppy into a service animal, then please feel free to reach out to Lee for more information.
JOSIE'S SERVICE DOG TRAINING EXPERIENCE
<iframe width="560" height="315" src="https://www.youtube.com/embed/v2-YujInyBk" frameborder="0" allow="autoplay; encrypted-media" allowfullscreen></iframe>
In this video you will meet Josie. Josie's owner approached Lee for help with turning little Josie into a service animal. The owner needed help navigating department stores and grocery store, so Lee took much of his training directly into the store. This special one-on-one approach with puppy training helps make the techniques more effective and life changing. And you do not need to worry about stores having issues with service dogs. Stores are required to openly accept service dogs in an effort to assist individuals with disabilities. Hope you enjoy the video!
MORE SERVICE DOG TRAINING IN STORES
In this video, the camera is taken into another store, this time Home Depot. Remy is learning to follow closely by Lee's side, off the leash, in public, and surrounded by a large number of strangers. Lee is in the early stages of training and is testing Remy's respect for his leadership. If she respects Lee, then she will not break his commands for any reason. This process also includes being surrounded by new people in all directions and being in new environments.  Lee attempts to change pace, going faster and slower, and also attempts to test Remy's comfort level with shopping carts and going down loud isles.
<iframe width="560" height="315" src="https://www.youtube.com/embed/KDeobC0Mfrc" frameborder="0" allow="autoplay; encrypted-media" allowfullscreen></iframe>
This further demonstrates the extent that Lee is willing to go in order to achieve the highest results possible. Lee is dedicated to providing the highest level of service, which is why he would rather work one-on-one with dogs instead of teaching in groups where he would be more profitable. His level of service is one of the reasons why major charities approached Lee's Dog Training to train service dogs donated to disabled veterans. We hope you enjoy the video!
What Happy Dog Owners Say About Lee's Dog Training

Lee's dog training was the perfect choice for my family and our Weimer Lola. I spent a lot of time and money training her. She was off to a good start however started to show signs of aggression. I spent weeks making phone calls everywhere from Indianapolis to Evansville to Chicago, talking to different trainers. Lee was clearly the one to talk to for these issues. I did a 2 week board and train. Just a couple of weeks to point here into the right direction. It really did make a world of difference. We have enjoyed walking trails as well as bike rides, both without the need for a leash. More importantly the aggression issues are under control. Highly recommended for any type of training you may need and especially if you have problems with aggression.
[Aug 14,2017 – Google.com]
Lee is undoubtedly the best choice I could have made for dog training! I have a Chocolate Labrador Retriever that was out of control. He would jump on people, bite to try and gain my attention, take things that were not his and run from us, among other behavioral issues! I was so discouraged and just wanted to put him in the kennel or outside instead of dealing with him. It was so sad to not enjoy time with him and I knew I had to find a solution! I got on Lee's waiting list and he even went out of his way to get us in early! After his 10 days with Gryffin, he was a completely different dog! He spent three hours teaching me how to continue his progress at home and really gave me the tools and confidence to remain in control of my dog at home. We went through a normal testing period where Gryffin tested to see if I would uphold Lee's rules and Lee stayed in contact to ensure things were going well. I am beyond pleased with the results and recommend his training to anyone with a dog!!! Gryffin is now well mannered, happy, and enjoyable to have around! I'm even able to take him in public without concern! You will not be disappointed if you choose Lee to train your dog!
[Jul 27,2017 – Google.com]
Indianapolis, Fort Wayne, and Beyond!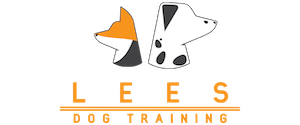 Lee's Dog Training © 2022 - Follow your local leash-laws in regards to using off-leash training. | Privacy Policy