DOG TRAINING WESTFIELD INDIANA
Looking for the perfect canine dog training Westfield has nearby? Lee's Dog Training serves clients in Westfield, Indianapolis, Carmel, and much of the surround area. Clients come from all of Indiana and beyond state line to train with Lee. He continuously turns around dogs who have failed with other trainers. Lee's Training facility is located in the city of Anderson Indiana, a short 30-40 minute drive from Westfield. He provides a canine training school where he offers dog boarding for 10 days while he trains them to be loving companions. Simply drop off your puppy and return 10 days later to an entirely different, well mannered, angle.
DOG FRIENDLY AREAS IN WESTFIELD INDIANA
Westfield has several dog friendly options for taking your pup out in public. Asa Bales Park in is located downtown at Westfield High School on Hoover Street. The park is small, but it is pretty and clean and it's filled with trees that provide excellent shade. It has a substantial paved path way with updated playground equipment and an upgraded skate park. Another great setting is Hadley Park in Westfield. The park was dedicated to a lifelong resident of the city, Roy Hadley. It is a quiet and restful stop for local dog owners. It has only been around since 1995, and it has a flower garden that is elegantly maintained.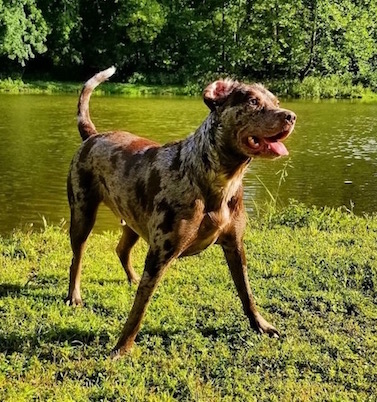 LEE'S DOG TRAINING SERVES WESTFIELD INDIANA
This is a video entitled "Life in Westfield". It was featured at the 2015 State of the City address. Westfield has a special place in Lee's heart. One reason for that is because he has helped a number of amazing families who are residence there. Secondly, the city has less than 40,00 residence, which is a fraction of 865,000 residence in Indianapolis, yet Westfield has a strong dog community who are passionate about providing their dogs a higher quality of life. This truly is remarkable anywhere, let alone Indiana.
Lee's Growing List of Raving Fans
When we adopted our first dog he was around 7 months old and very mild mannered- however, over time as he got comfortable in our home he became aggressive with some of our friends and family members. I was so distraught over the situation that I called multiple trainers before talking to Lee who assured me that our dog could be trained.
It has been a over a year since we worked with Lee and our pups are awesome. … Now they walk off leash, stay in our front yard without roaming off, and are pleasant with our friends and families.
[

 Mar 1,2016 – Facebook.com]
Kayla Wilder
I have never had my dog trained by him but he lives in my neighborhood. …i see him walking dogs and training all the time !!!its amazing how fast they learn and how well he trains them ….iv seen him leave a few dogs on the sidewalk and walk around without them and they do not move from that spot until he come back around and tells them they can !!! Its crazy…keep it up lee its awesome to watch 🙂
[

 Mar 03,2016 – Facebook.com]
Brittany Martin
leesdogtraining@gmail.com
Indianapolis, Fort Wayne, and Beyond!
(317) 721-4166
(260) 238-8675
6737 S 300 E
Warren, Indiana 46792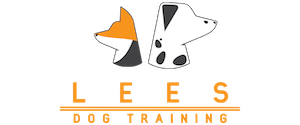 Lee's Dog Training © 2019 - Follow your local leash-laws in regards to using off-leash training. | Privacy Policy